VisitorBay is pleased to announce our new contactless sign-in feature. Now more than ever Canada businesses are looking to reduce touchpoints in offices, buildings and facilities to keep people safe as we introduce visitors back in to the workplace. Providing your visitors with the option of contactless QR sign-in at your points of entry is a hygienic touch free way of ensuring safety and cleanliness in offices, buildings, facilities and retail locations.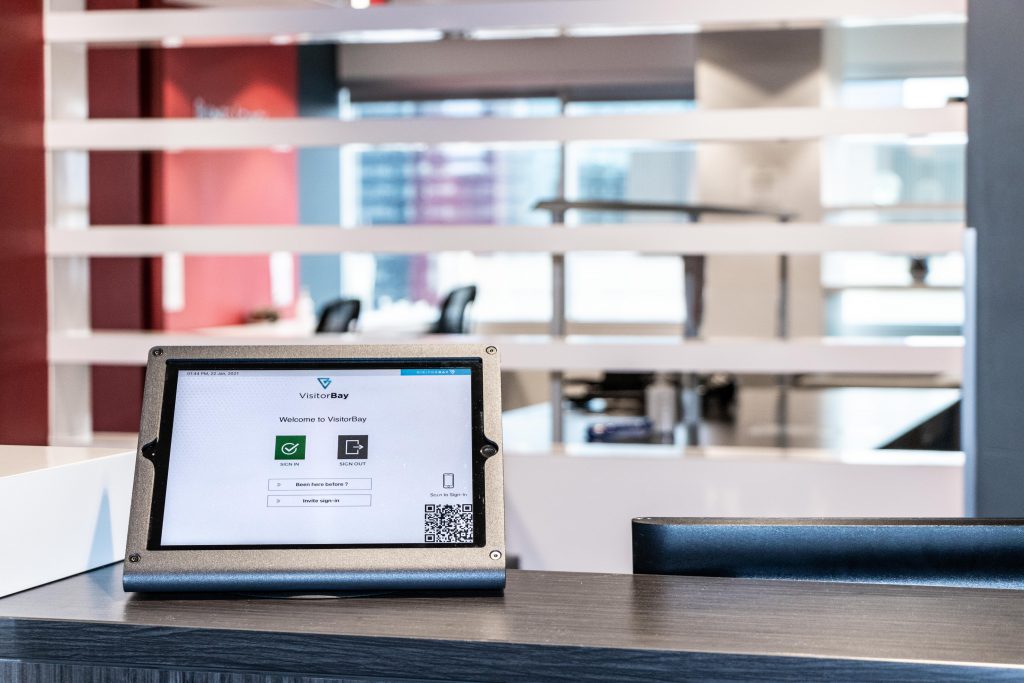 How it Works
Visitors sign-in to your location by scanning a QR sign-in code located at your point of entry with their smartphone, which then directs them to a customized sign-in page. Once signed-in, your visitors are granted access to your location and stored in your VisitorBay portal for reference. This includes alerting their host that their visitor has arrived in real-time to ensure unexpected guests can be better managed during sensitive times. Hosts can get in direct contact with visitors in one tap with quick communication options as visitors sign-in to see them by text message, email and phone.
Contactless QR Sign-in Without a Tablet
With the optional VisitorBay contactless QR sign-in feature, your visitors are able to scan a QR sign-in code that appears on your office sign-in tablet. You can also accomplish this by printing a QR code sign-in station poster which directs them to a secure web sign-in page for your company. This means that you can now provide visitors more options when signing in, including the option of just displaying a QR sign-in code station poster and avoid installing a tablet sign-in device altogether if you choose.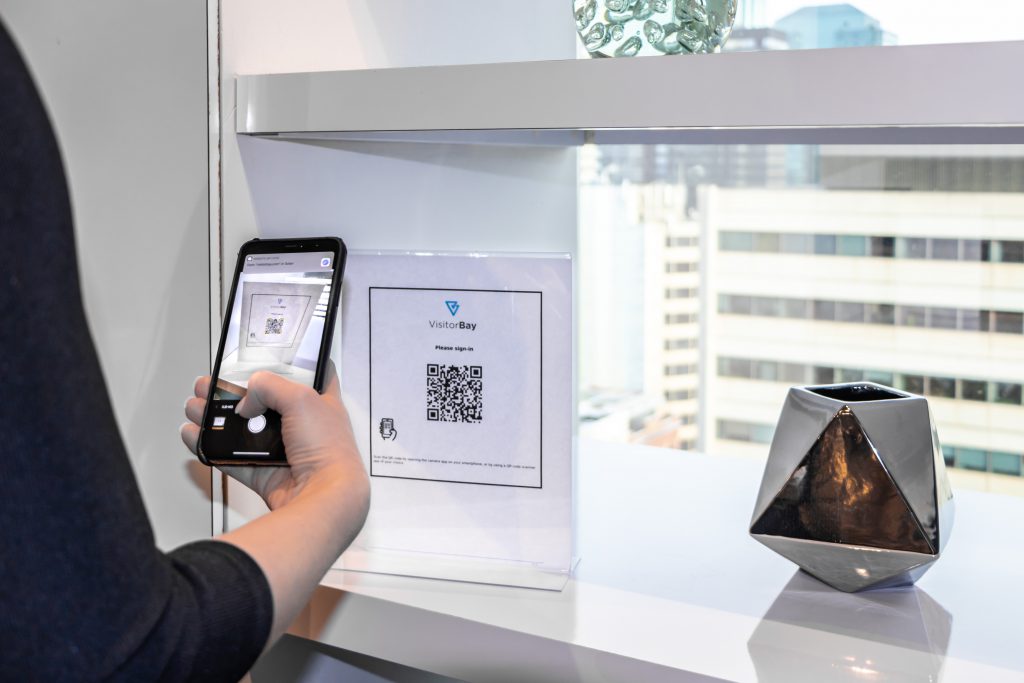 Screen Visitors Before Entering your Location
Along with contactless QR sign-in, your company is able to present visitors with customized screening questions that must be agreed to before entering your location.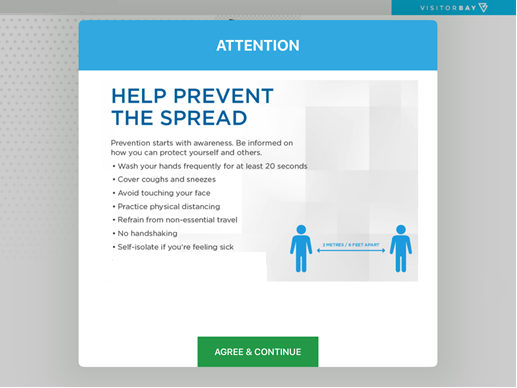 Send Visitors Signed Agreements and Post Visit Emails
Provide your visitors a copy of signed agreements after they have completed their visit. Signed agreements are delivered to your visitors by email after they sign out from your location for post visit reference.