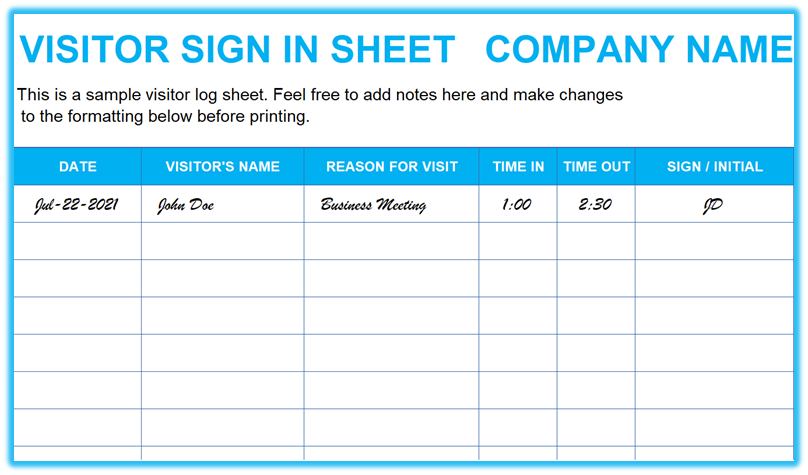 Looking for a visitor log template download? We have a standard visitor log template available for you to download and use in Microsoft Excel (.xlsx). Download our free standard visitor log template by clicking this link. We won't ask for your information to download the visitor log template, but if you would like to discuss a better approach to visitor management we would love to speak with you!
Looking for a better solution to visitor log templates?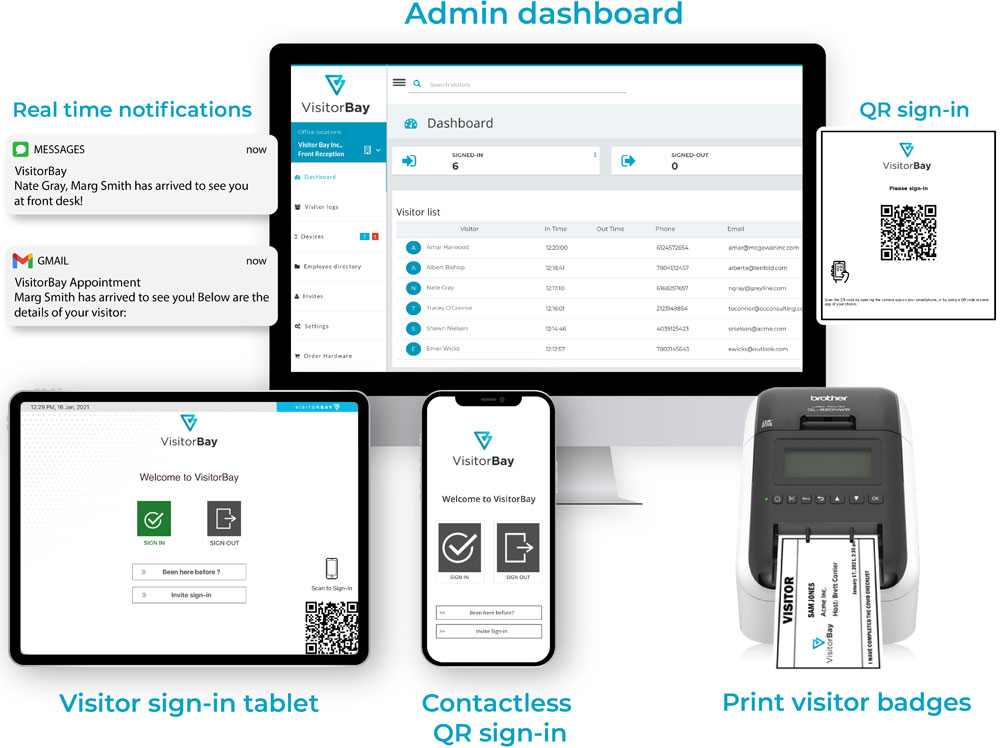 Though visitor log templates can capture basic visitor information, they're not the best way to increase the security and efficiency of your visitor sign-in experience. Visitor log templates capture basic information about your visitors, but often come with issues like illegible scribbles, low privacy (anyone can see), difficult to produce visitor and evacuation lists in emergencies, track down visitors that you need to send post visit communications to and reconcile visitor records later if needed. Sound familiar?
With VisitorBay, we make the requirement for a visitor log template a thing of the past. Our comprehensive and simple to use visitor management system allows you to shred your visitor log sheet and replace it with a modern solution to visitor sign-in for the workplace.
A visitor management system allows you to digitally capture key visitor information as people are entering your location, meaning better security, a modern and impressive sign-in experience and capturing the visitor data that matters most, all while being secure and backed up to the cloud for access at any time.
Watch the visitor management system teaser
Key benefits of VisitorBay sign-in over a visitor log template:
Digital visitor sign-in
Contactless sign-in via QR code
Host notifications (SMS and email)
Badge printing
Visitor photo capture
Customized visitor documents
Evacuation notifications and lists
Visitor reporting, contact information, photos and more
All backed up and saved to VisitorBay cloud
Interested in taking your visitor management experience to the next level and upgrade your visitor log template process?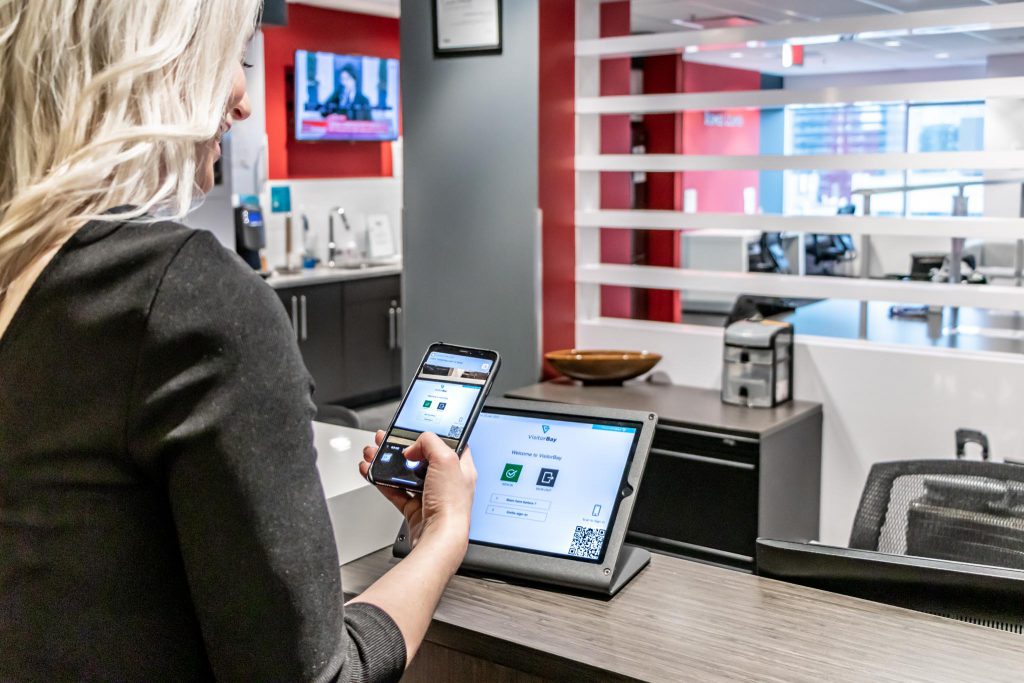 Feel free to contact us here to schedule an meeting with us, or try VisitorBay sign-in completely free for 30-days by signing-up here.